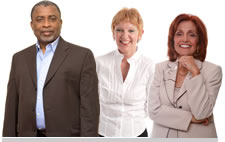 Teachers who are members of AEFO, ETFO and OECTA have always been, and continue to be, our primary focus at QECO. We understand how important it is to you, professionally and personally, to be recognized for your hard work, and for the commitment you have made to education and your own professional development.
All teachers who are members of the above sponsoring affiliates need to be evaluated by QECO to obtain a salary category placement between Category A and Category A4. A QECO evaluation is based on individual academic achievement, as determined by Program 5.
QECO only communicates with the teacher. After receiving a new QECO evaluation, it is a teacher's responsibility to submit the QECO Statement of Evaluation to his/her school board for salary category placement.

---
Membership in a participating Ontario Teachers' Federation Affiliate as a teacher is a requirement for evaluation by QECO.